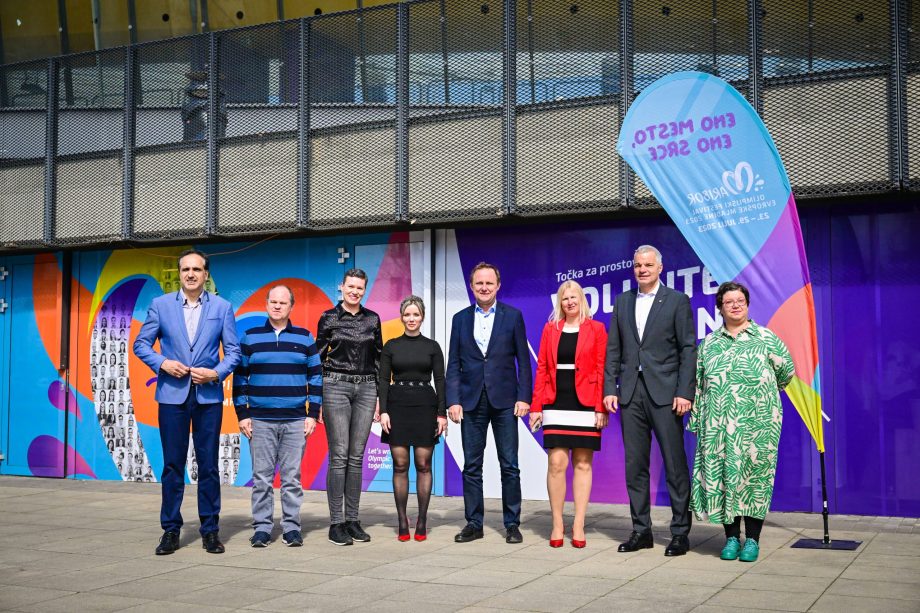 VOLUNTEERING AT EYOF 2023 – OPENING OF A VOLUNTEER POINT!
At EYOF 2023, we are aware that volunteering is one of the key factors influencing the success of large sporting events. One of the most important tasks we have set ourselves in this area is to create a friendly environment for EYOF volunteers, which will enable their successful integration into the organizational structure, and at the same time create a broad system for adequately rewarding their contribution. The result of these efforts is also the Volunteer Point.
Through a range of targeted activities (from mentoring, workshops, seminars and social and cultural events to activities that promote a healthy and active lifestyle, such as getting to know and testing skills in a wide variety of sports disciplines, testing training and competition venues, occasional competitions and training ) volunteers will acquire a wide and varied range of new knowledge and valuable experiences, tools for the development of social skills and career potential. At the same time, participation in EYOF 2023 will provide a wide range of opportunities to interact with participating athletes and professional staff, international networking and making new friends.
Our goal is to recruit 700 to 800 volunteers to participate in the organization of the event. To achieve this, we build on the experiences of our predecessors and good practices, which we successfully transfer to the domestic environment. We actively cooperate with local communities, schools, colleges, and sports clubs and societies. Among the partners with whom we cooperate intensively, we should highlight the Youth Cultural Center Maribor, which is a pioneer and engine of volunteering in our city, the Employment Agency and the Olympic Committee of Slovenia – Association of Sports Federations, with which we joined the European project Active, Healthy and Happy Volunteers at the European Youth Olympic Festival – Maribor 2023.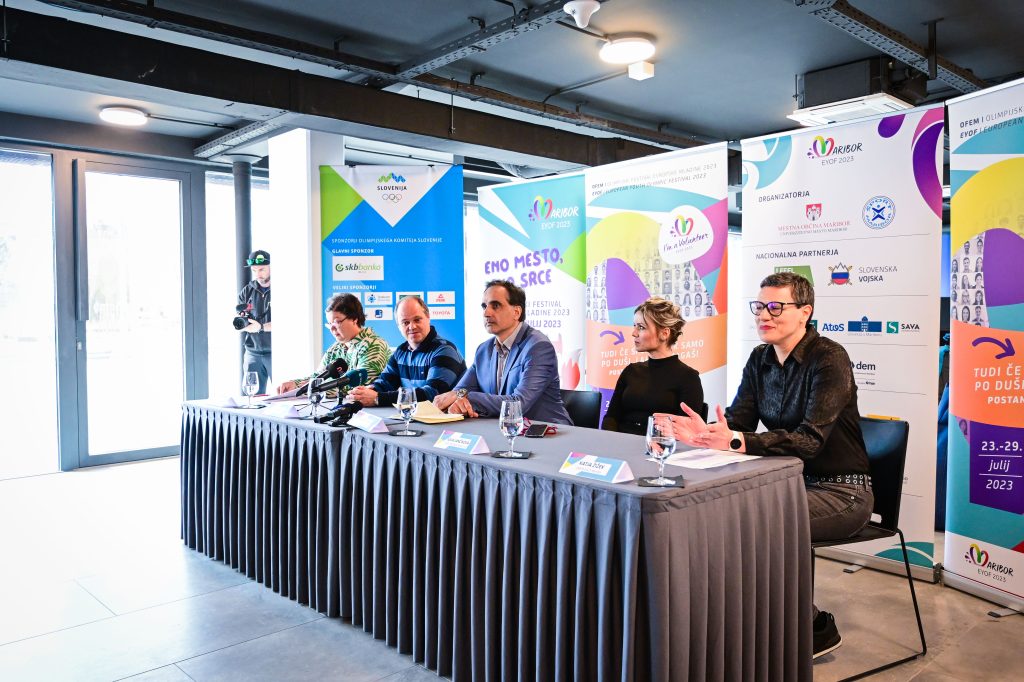 We will use the EYOF Maribor 2023 experience as a basis for analyzing and evaluating the sustainable effects of volunteering in the local environment, and will use the data from these analyzes to form a platform for further development. The evaluated and analyzed experience of involving volunteers in accompanying activities will be poured into a manual for organizers of non-profit sports events, which will offer a set of proven solutions for establishing such activities, which ensure that volunteers recognize their participation through appropriate rewards through inclusion, engagement, training and education as an advantage.
The result of the project, which brings long-lasting effects, will also be the development of a digital tool for the effective management and coordination of volunteers, which, in addition to tools for motivating volunteers, will also enable the collection of feedback. In this way, we will obtain a valuable database of relevant data – a foundation for an even more successful and faster further development of volunteerism in the future.
Offer the best volunteers the most so far!
Katja Žižek, Head of Volunteer Department EYOF 2023 Maribor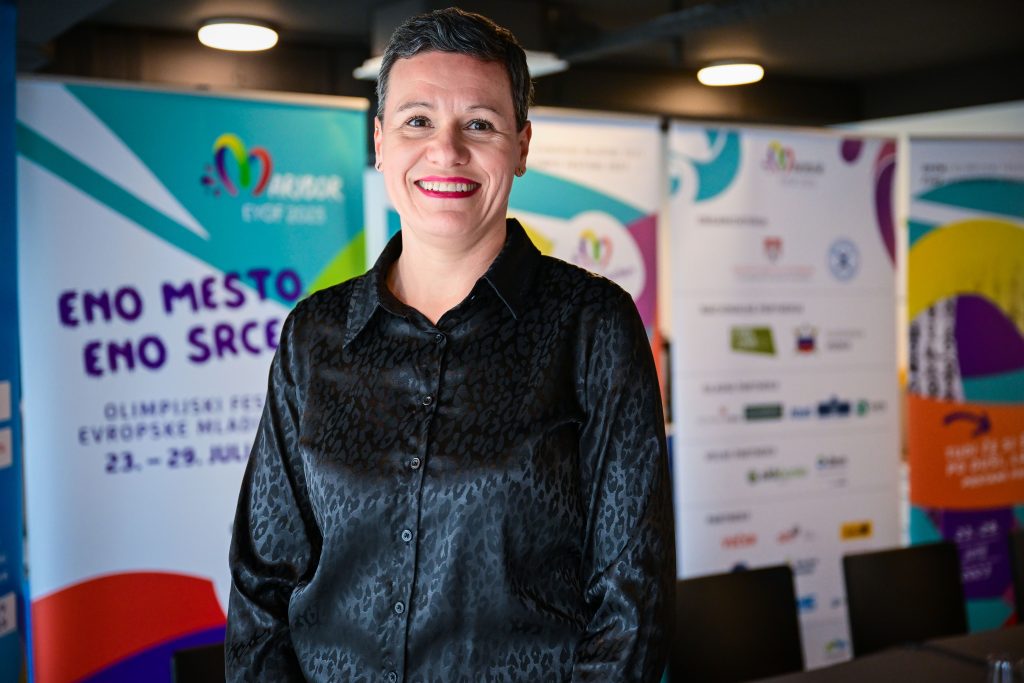 The organization of large sporting events is a demanding process that cannot be carried out without volunteers. At EYOF 2023, we therefore pay particular attention to volunteering. We are confident that we will be able to implement the concept of promoting volunteering in the field of sports, which will bring a great advantage and added value to the entire Slovenian sports community.
The key to activating and motivating volunteers is a stimulating environment and an appropriate reward system. That's why we pay special attention to it. EYOF 2023 volunteers will thus receive, among other things, free accommodation, free transport by public transport, two free meals a day, refreshments, insurance, mentoring support, an official certificate/certificate of completion of volunteer work, and all will also receive official OFEM clothing and equipment 2023.