The Olympic flame symbolically conveys a message of peace, friendship, tolerance and hope. A true communicator of the Olympic values. The torch, which has carried fire and its powerful message value since ancient times, unites people in a common vision of harmony and understanding.

The EYOF 2023 Maribor Torch of Peace consists of the crown and the central part. The crown features the EYOF 2023 Maribor logo, representing togetherness, dynamism and a sporting city. Maribor is a city with a capital M and a big sporting heart.

The central part of the torch is made by 3D printing from Wood PLA composite material, which consists of 40% recycled wood and 60% recycled plastic. The Wood PLA material provides a realistic colour and texture of the wood and even the smell of wood. The use of recycled materials from which the composite material is made is in line with the trend towards sustainable use of materials.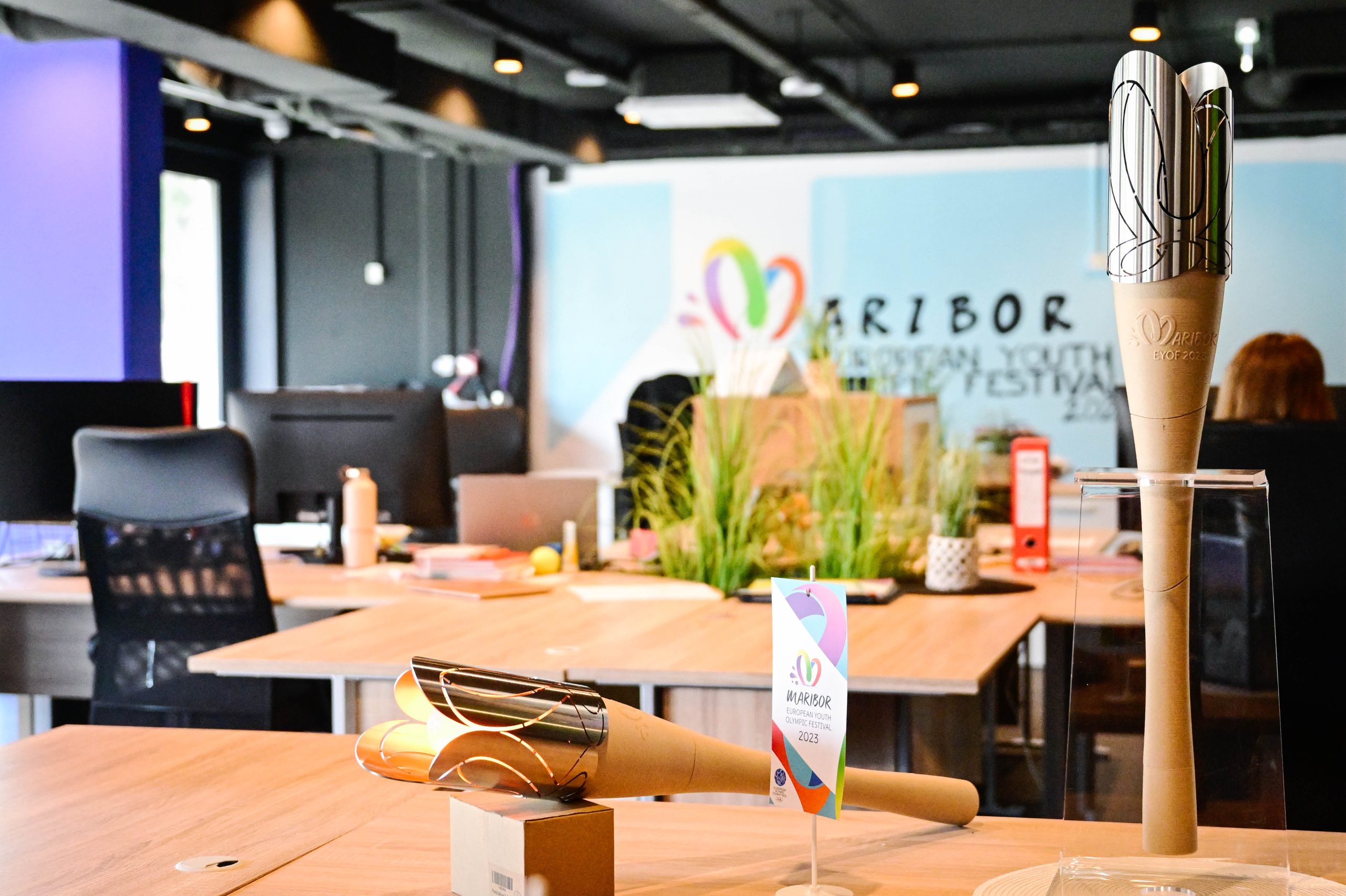 The motif on the medals comes from the official logo of EYOF Maribor 2023, where the elements represent a strong symbol of unity in the city of Maribor – the bridge, of a sporting heart – the hills that surround the city, and drops of water – a symbol of the competitor's effort and journey.

The award tray was developed in cooperation with the High School of Woodworking in Maribor, where students made award trays from Linden and beech wood as part of practical lessons. Each tray will be labelled with the name of the student who made it.