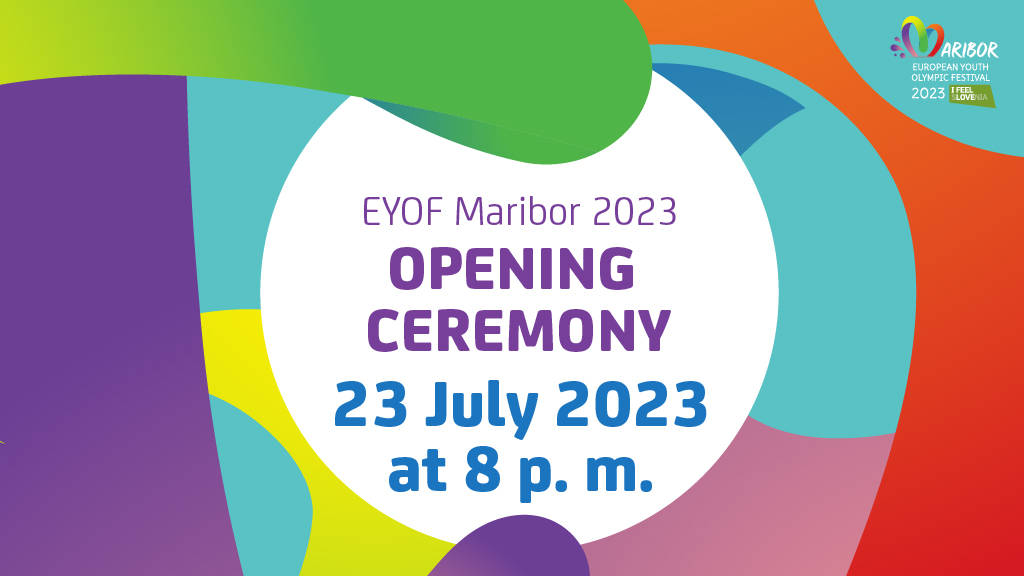 Since EYOF is considered the very first taste of the Olympics for young athletes, it is suitable to provide the whole Olympic experience for all of the participants. That includes Opening Ceremony.
EYOF Maribor 2023 will begin on July 23rd 2023 with the first matches and the peak of every Olympic first day – the Ceremony. It will take place in the center of Slovenian football – stadium Ljudski vrt, where the first page of European Youth Olympic Festival will be written for everyone involved – young athletes, participants of the unforgettable accompanying program.
At the unique ceremony, which the organisers have planned with the youth in mind, over 200 people will partake. Among them will be Slovenian Armed Forces Orchestra, which will provide a wholesome musical background, while honour guards will ceremoniously raise the flag.