International registration for EYOF 2023 Maribor Volunteer Programme is CLOSED.
Thank you for your overwhelming response and interest.
EYOF Maribor 2023 Organising Committee
The European Youth Olympic Festival 2023 Maribor is an event that connects people and brings them together in the Olympic spirit.
EYOF 2023 is an amazing opportunity for anyone who wants to contribute to the excellent implementation of such an important event, while at the same time gaining new invaluable experience, creating new ties and becoming part of the history of sport in Maribor.
Maribor – one city, one heart.
As the proud host of EYOF 2023, Maribor is committed to ensuring excellent organization and an unforgettable experience for all participants with the help of around 1.000 volunteers.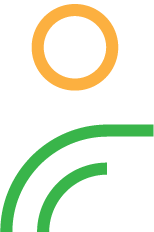 #Be part of the Olympic event
Why become a volunteer?
Participating in one of the biggest sports events in Europe
Participating in test sports events in the preparatory phase
Gaining invaluable work experience and new skills
Developing your own professional field
Learning a foreign language
Making new acquaintances and connections
Receiving a volunteer certificate