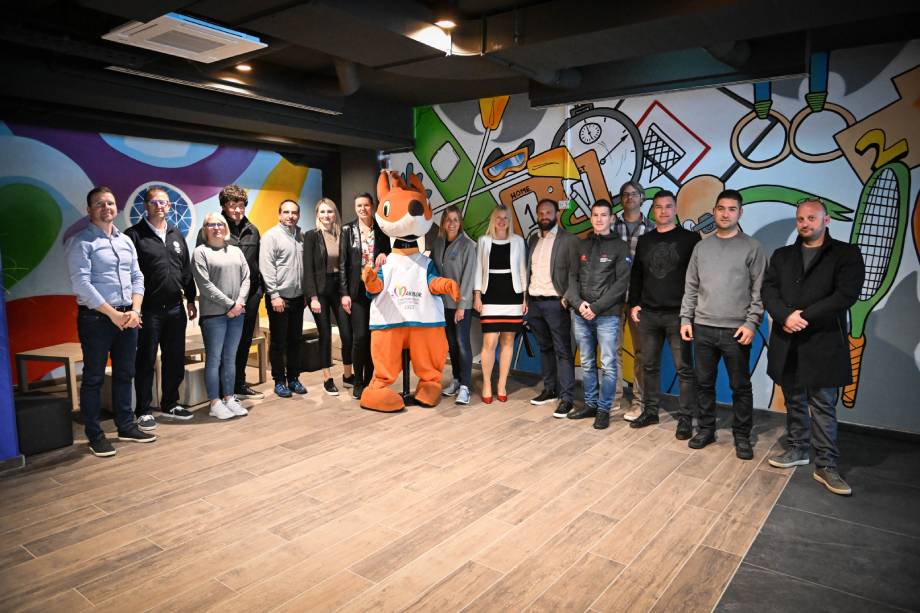 ... from April 20 to 22, we hosted a four-member Coordination commission of the European Olympic Committees in Maribor.
The members of the Coordination Commission and the Organizing Committee of EYOF 2023 visited all sports venues and accommodation facilities and concluded the visits with a meeting in the premises of EYOF 2023.
Guro Lium, the President of the Coordination Commission, is enthusiastic about the work and enthusiasm of the organizing team. She is convinced that Maribor, a city with a sporting heart, will successfully host EYOF 2023.
The members of the Coordination Commission are as follows:
Guro Lium, President of the Coordination Commission, Norwegian Olympic Committee.
Peter Brüll , Sports Director, European Olympic Committee
Damir Steiner, Executive Director , Olympic Committee of Serbia
Allesio Palombi, Head Finance Sport , Italian Olympic Committee
Foto: MP Produkcija / Marko Pigac