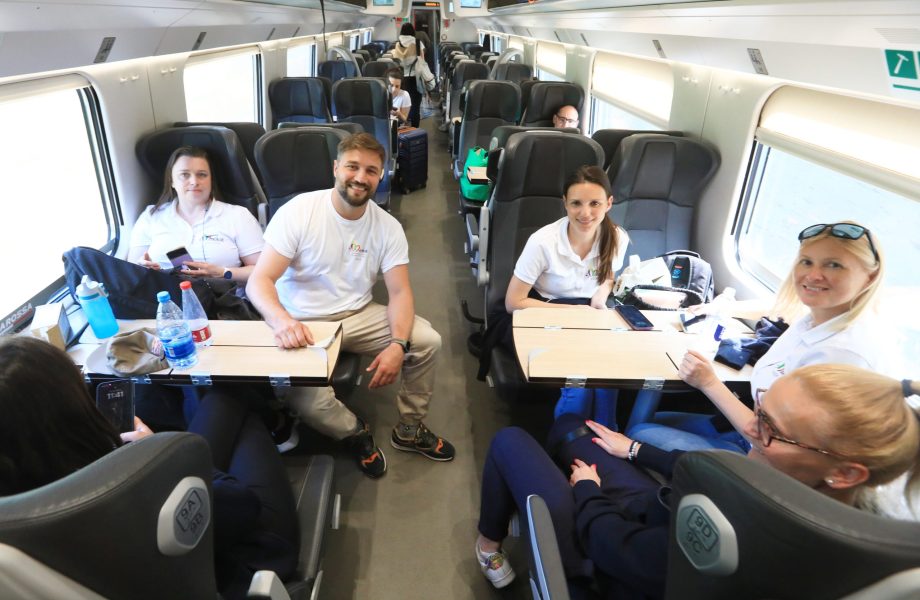 The EYOF 2023 Maribor team arrived in Rome for the ceremonial reception of the flame of peace and the olive tree of peace at the Shine Ceremony.
Today, our EYOF 2023 Maribor team arrived in Rome at 12:00 p.m., where an extremely important celebratory event – the Shine Ceremony – will take place tomorrow. At the event, the team will take over the flame and olive of peace, symbols of unity and harmony between nations.
The Shine Ceremony is a unique event organized by the European Olympic Committee (EOC) and will take place in the magnificent Ara Pacis Museum. The acceptance of the flame and olive tree of peace symbolizes the beginning of the EYOF 2023 Maribor journey and promotes the values of fair play, equality and respect among young athletes from Europe.
After settling in, our team immersed themselves in the rich Italian culture. In the afternoon, they went for a great Italian lunch and explored Roman attractions such as the Trevi Fountain and the Spanish Steps. And of course, no visit to Rome is complete without indulging in the irresistible temptation of gelato.
The day ended with an excellent dinner, pleasant conversations and a valuable exchange of experiences with representatives of the European Olympic Committee (EOC), the Olympic Committee of Slovenia (OKS) and the Municipality of Maribor (MOM).
The expedition – part of the organizing committee and our ambassador Filip Flisar – is full of expectations and enthusiasm and is looking forward to an extraordinary ceremony that will surely be an unforgettable experience.
PHOTO: Sašo Bizjak (Večer)