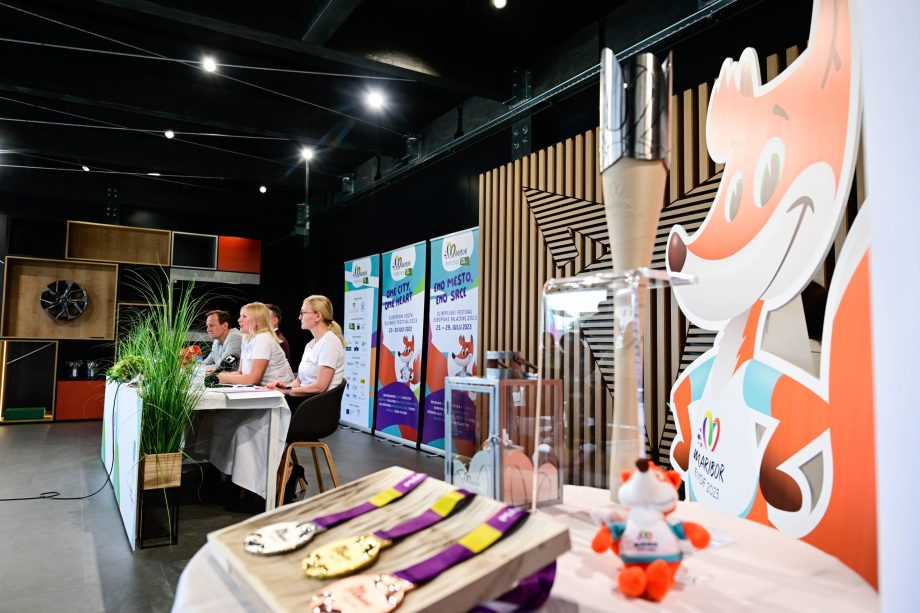 Press conference: About the preparations for the spectacular Shine Ceremony and presentation of the EYOF 2023 official vehicle.
Today, on the 29th of May 2023, a very important press conference was held in the new Porsche Ptujska cesta showroom in Maribor, which revealed the key steps and preparations before the start of the European Youth Olympic Festival (EYOF) 2023 Maribor. At the conference, we announced a protocol visit to Rome and the acceptance of the flame of peace and the olive tree of peace at a celebratory event known as the Shine Ceremony. We also officially signed a contract with the sponsor of EYOF's official vehicle, the Porsche Ptujska cesta.
The Shine Ceremony represents an important turning point in the preparation process for EYOF 2023 Maribor. It reminds us that we are approaching the final stage of the organization of the most important multi-disciplinary sports festival for young people in Slovenia and Europe. It is an event organized by the European Olympic Committee (EOC) at the Ara Pacis Museum in Rome. On this occasion, the organizers of EYOF will travel to the eternal city, where on May 31st they will ceremoniously receive the flame of peace and the olive tree of peace and bring them to Maribor.
After the official presentation of the flame and torch of peace, which will take place in Maribor on June 2nd, the path of the peace torch will also officially begin. It will travel through the city of Maribor, surrounding municipalities and elementary schools between June 2nd and 23rd, 2023. This path will symbolize the unity and peace that EYOF brings to the local community and promotes the values of fair play, equality and respect.
The highlight of the press conference was the signing of the contract with the official vehicle sponsor of EYOF 2023 Maribor and the presentation of the vehicles. With the help of Porsche Ptujska cesta, EYOF will run smoothly and enable comfortable transportation of participants and visitors around the venues.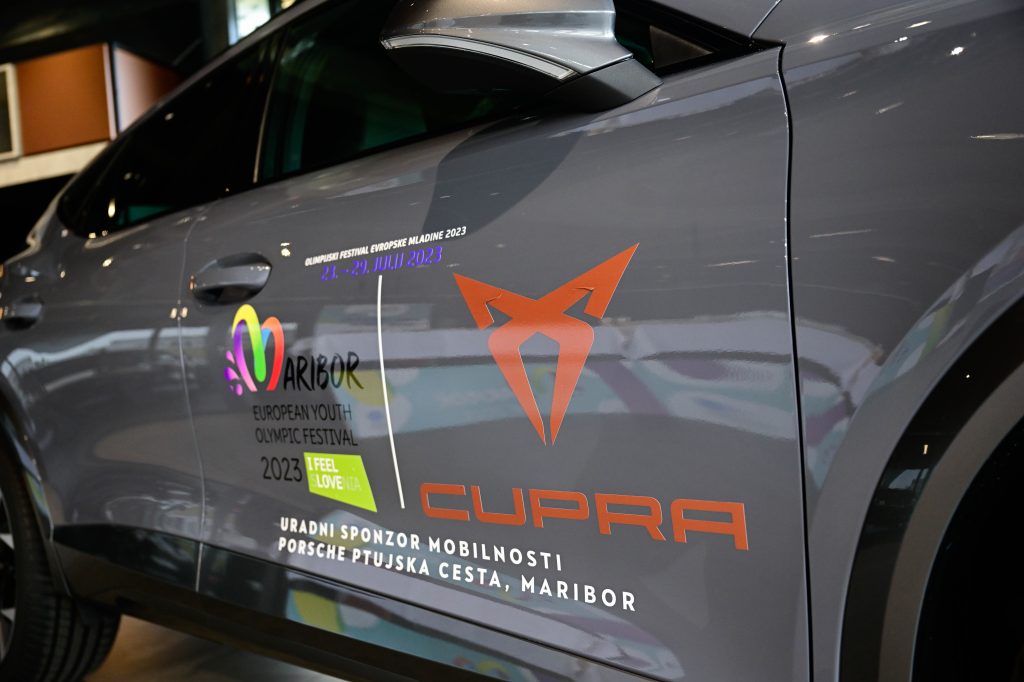 The speakers, Dr Samo Peter Medved, Deputy Mayor of the Municipality of Maribor, Boštjan Pepevnik, Director of Porsche Ptujska cesta in Maribor, Nataša Ritonija, Director of EYOF 2023 Maribor, and Lea Štiberc, Head of the Project Office of EYOF 2023 Maribor presented the importance of the event, expectations and goals and emphasized that EYOF 2023 Maribor will leave a long-lasting and positive legacy both in Maribor and in the wider European area.
With an abundance of energy and anticipation, the organizers of EYOF 2023 Maribor are embarking on further preparations for this spectacular sporting event. Young athletes are promised an unforgettable experience and an opportunity to develop their talents and international friendship. EYOF 2023 Maribor will undoubtedly be one of the most important sports events in 2023 in Slovenia, which will bring together young people from different cultures and nationalities in the spirit of the Olympic movement.