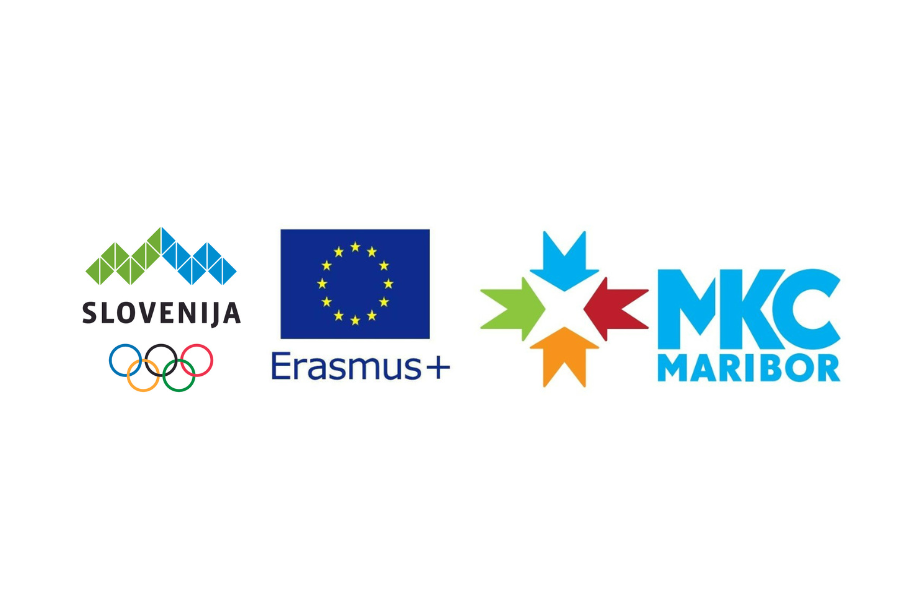 In cooperation with the Olympic Committee of Slovenia and the Maribor Youth Cultural Center, we submitted the EYOF 2023 MARIBOR project to two calls for European grants in February and March 2022, and we can proudly say that we were successful in both!
Both tenders belong to the Erasmus+ projects, a program of the European Union that supports education, training, youth and sport in Europe. In both tenders, we focused on the field of volunteering in sport, as we felt that by hosting the European Youth Olympic Festival, which will take place in Maribor next year, in the area of social inclusion, social responsibility and awareness of the importance of sporting activities, we can add value to existing organized sporting events at the European level. We are pleased that the European Commission has also recognized our justifications.
We want to create a concept for the promotion of voluntary work in the local community in the field of sports and enable volunteers to acquire various skills and become more involved in society. In this way, a cycle of socially responsible action will be closed, as each individual will contribute to the whole society.
We believe that by implementing both projects we will encourage both the local and the national and international public to take a more active approach to volunteering in sports, and we hope and believe that in the coming months we will be joined by a large number of Slovenian and later foreign volunteers.
Sign up as a volunteer and help create an event that will go down in the history of Maribor and Slovenian sports!