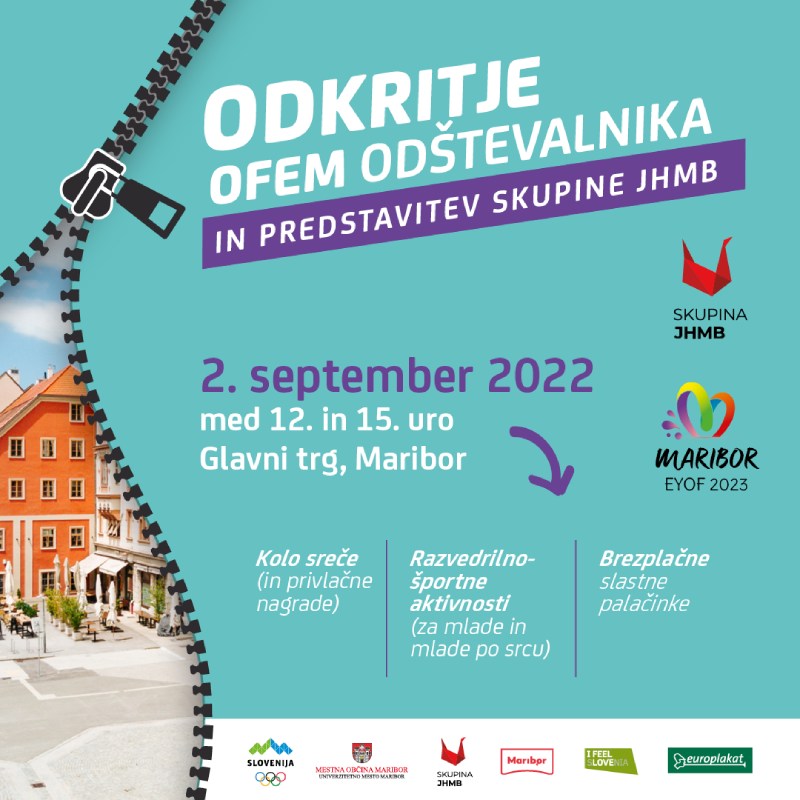 On Friday, September 2, 2022, we will unveil a digital EYOF countdown in the center of Maribor, on the Main square, and at the same time, the JHMB Group, of which Šport Maribor is a part of, will also present its activities.
Between 12:00 and 15:00 we invite you to a pleasant get-together at the opening of the EYOF countdown, where you can spin "the wheel of fortune" to win practical prizes, such as free tickets for swimming in Pristan swimming pool or ice skating in the Ledna ice rink.
We will also delight you with delicious free pancakes, different fun and sports activities for people of all ages, and funny pranks from our mascot Foksi
In a pleasant atmosphere, you can learn more about the great International sports festival EYOF 2023 Maribor and at the same time will get to know details about the operation of the company Skupina JHMB (Energetika Maribor, Mariborski vodovod, Marprom, Nigrad, Pogrebno podjeto, Snaga and Šport Maribor).
See you on Friday!