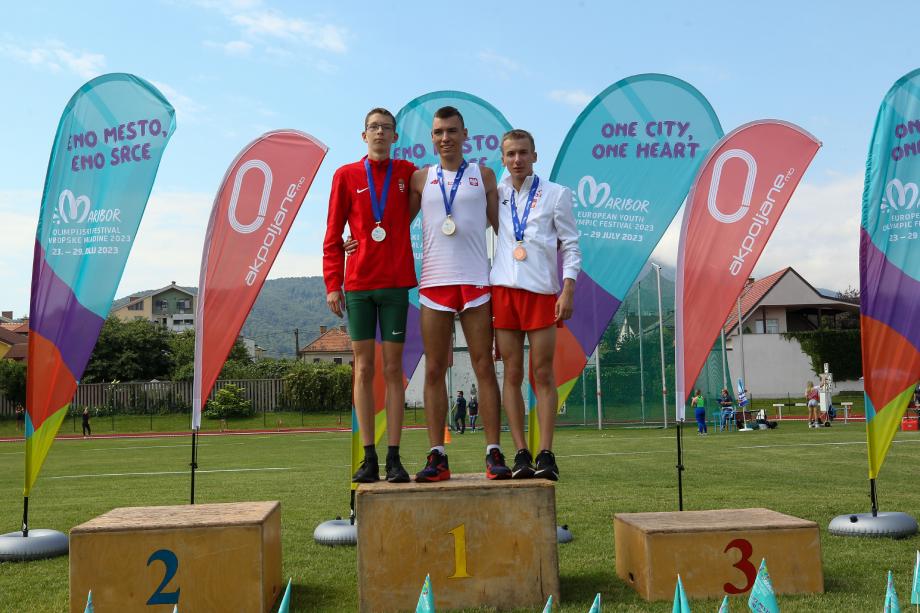 A sporty Saturday lies behind us. As an EYOF test event, we hosted the tournament "Državc", which is the most prestigious 3×3 basketball tournament. The atmosphere was unique and we were able to experience many attractive street basketball actions. The tournament took place on Trg Leona Štuklja in Maribor square.
The best teams of the "Dražvc" tournament:
U15 – the best team was 4 Mušketirji .
U18 – the best team was Maribor Tutki
U23 – the best team was »Maribor team«
Among the members the best team was team Proteini.si
An attractive athletics meeting was also held in Poljanje Stadium, where we could admire almost 400 successful young athletes from five countries (Czech Republic, Hungary, Poland, Slovakia and Slovenia).
Foksi, the official mascot of EYOF 2023 Maribor, brightened up the two sports events with his always cute pranks.
We are honored that the experienced organizers of attractive basketball games praised us for the excellent organization and execution of the 3×3 basketball tournament.