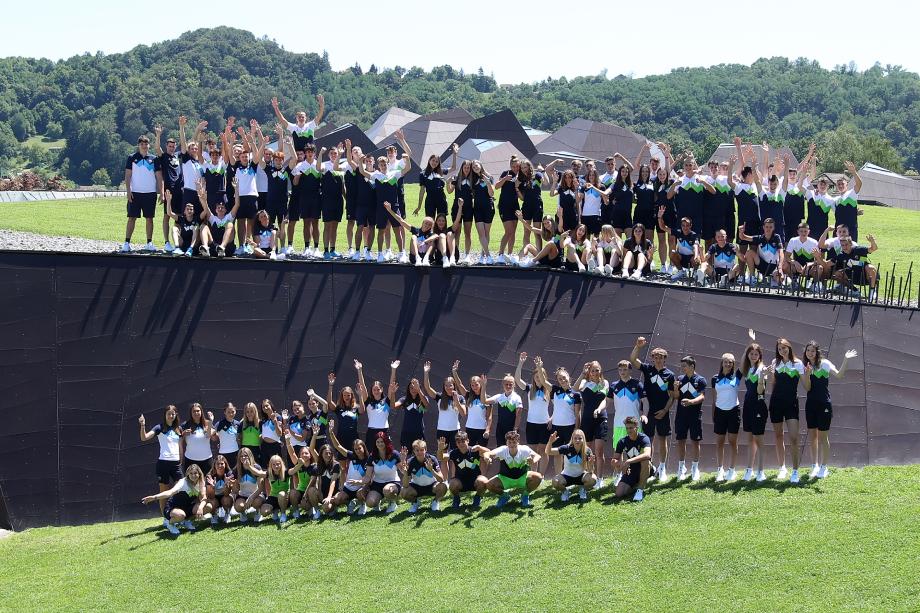 The young national team that will represent Slovenia at the European Youth Olympic Festival from July 24 to 30 has gathered and presented itself for the first time in Terme Olimia.
135 young athletes will compete in all ten sports that are on the program. For the first time, all three team sports are represented in the national team, women's volleyball, both basketball teams and men's handball, which means that the largest Slovenian national team at this level of competition is going to Slovakia.
The Slovenian flag will be waved at the opening ceremony by the captain of the national handball team Nik Borovnik and judoka Nika Koren.
Slovenia has been participating in these competitions since the very beginning, i.e. since the first organization of the summer edition, which took place in Brussels in 1991, and since then our young athletes have already won 58 medals at the winter and 95 medals at the summer Festival of European Youth.