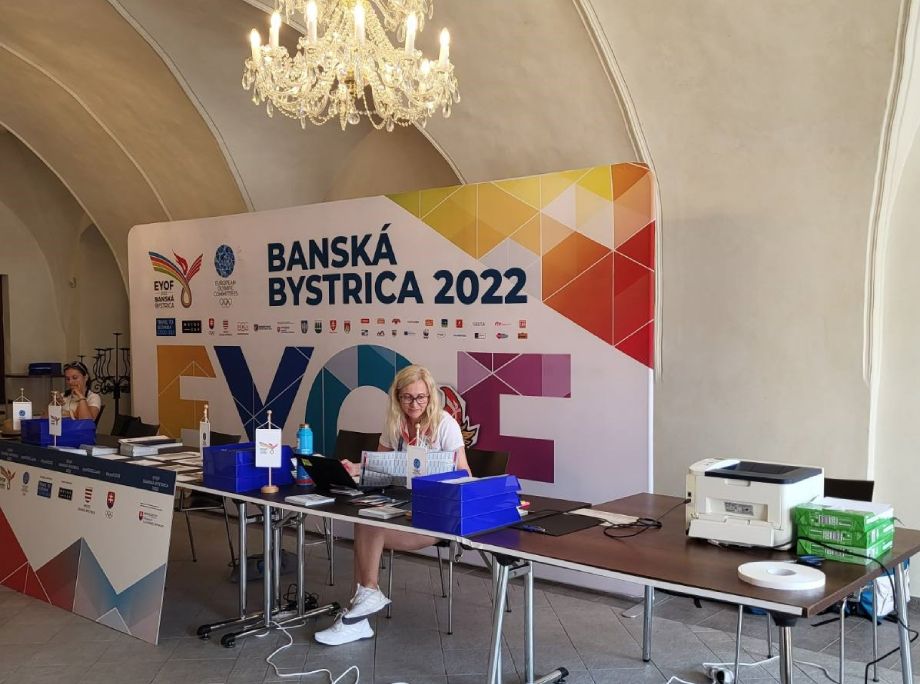 This year's European Youth Olympic Festival took place in Slovakia, in Banska Bystrica, where Team EYOF 2023 Maribor was also represented.
In the week leading up to the start of the festival, the EYOF team was actively involved in logistics, marketing, security, transportation, VIP, accommodation and accreditation. The team also helped with the preparation of some sports venues.
Also during the event itself, members of the EYOF team were active in various areas, where as volunteers they helped the organizers in the implementation of this sports event. The promotional stand ensured that the participants of the EYOF 2022 could get to know the city of Maribor, register as volunteers and receive a lot of useful information.
Read more about the activities and the course of the festival in the article of the newspaper "Večer": https://www.vecer.com/maribor/aktualno/olimpijski-festival-evropske-mladine-prihodnje-leto-v-mariboru-kako-je-ta-teden-v-banski-bystrici-v-slovaski-10291799