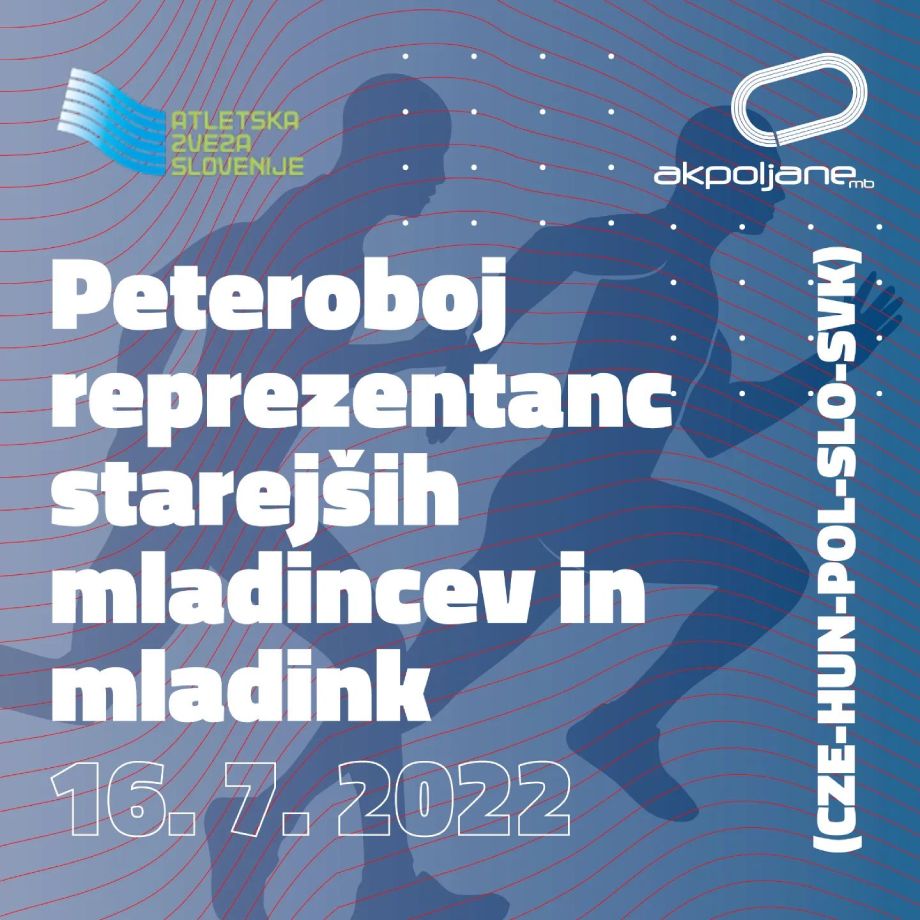 On Saturday, July 16, 2022, the Poljane Athletics Stadium will be the scene of interesting sporting competitions. Almost 400 athletes from 5 countries will compete in Poljane in 19 men's and as many women's disciplines. The competition will start at 09:00 when the best young men and women of the U20 national teams – of the Czech Republic, Hungary, Poland, Slovakia and Slovenia – will compete.
This year's pentathlon will take place at a time when the aforementioned young men's and women's U20 age group is preparing for the World Youth Championships, which will be held in Colombia in early August this year (Cali, August 2-7, 2022). That we will see excellent results this Saturday in Maribor is shown by the fact that "sporting superpowers" such as Poland, the Czech Republic and Hungary will come to Maribor with their best players representing their national teams, and that Slovenia and Slovakia also have many excellent players in their national teams. In addition, in the Slovenian youth athletics team, 17 athletes have met the standard.
The competition we are organizing in Maribor on Saturday is still valid and counts as fulfilling the criteria or the standard for the already mentioned biggest athletics spectacle in 2022 for this age category. With good weather and favorable conditions, we can justifiably hope for excellent results from athletes who will remember Maribor for the level achieved, and Poljane Stadium will be a springboard for participation in the World Championships.
For the organizer and the performers, the competition will also serve as a preparation for all the necessary achievements for the sports event that will be in the forefront in Maribor in 2023. Athletics as the queen of sports will also be in the foreground at the end of July 2023.