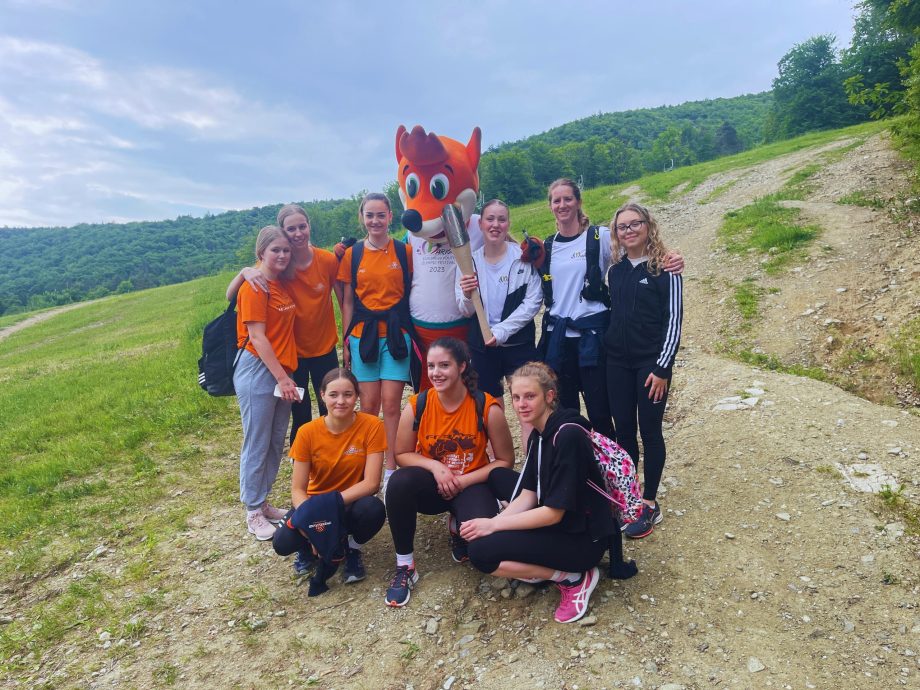 Despite the bad weather, an impressive number of hikers took part in the EYOF hike: With the torch of peace to Maribor Pohorje.
The EYOF hike with the torch of peace to Maribor Pohorje was attended by a remarkable number of hikers, who were full of good spirits and positive energy despite the bad weather. Young and old alike joined forces to carry the torch of peace to the top of Pohorje, all the way to the top station of the Bellevue gondola, and thus felt the Olympic spirit.
The feeling of the torch passing from hand to hand was something special. We knew that we were carrying a message of peace and unity and that we were part of something big. The joy and the atmosphere among the participants were contagious, which added to the magic of the event.
Thank you to all the hikers who joined us and proved that the torch of peace truly connects and transmits the values of Olympism.