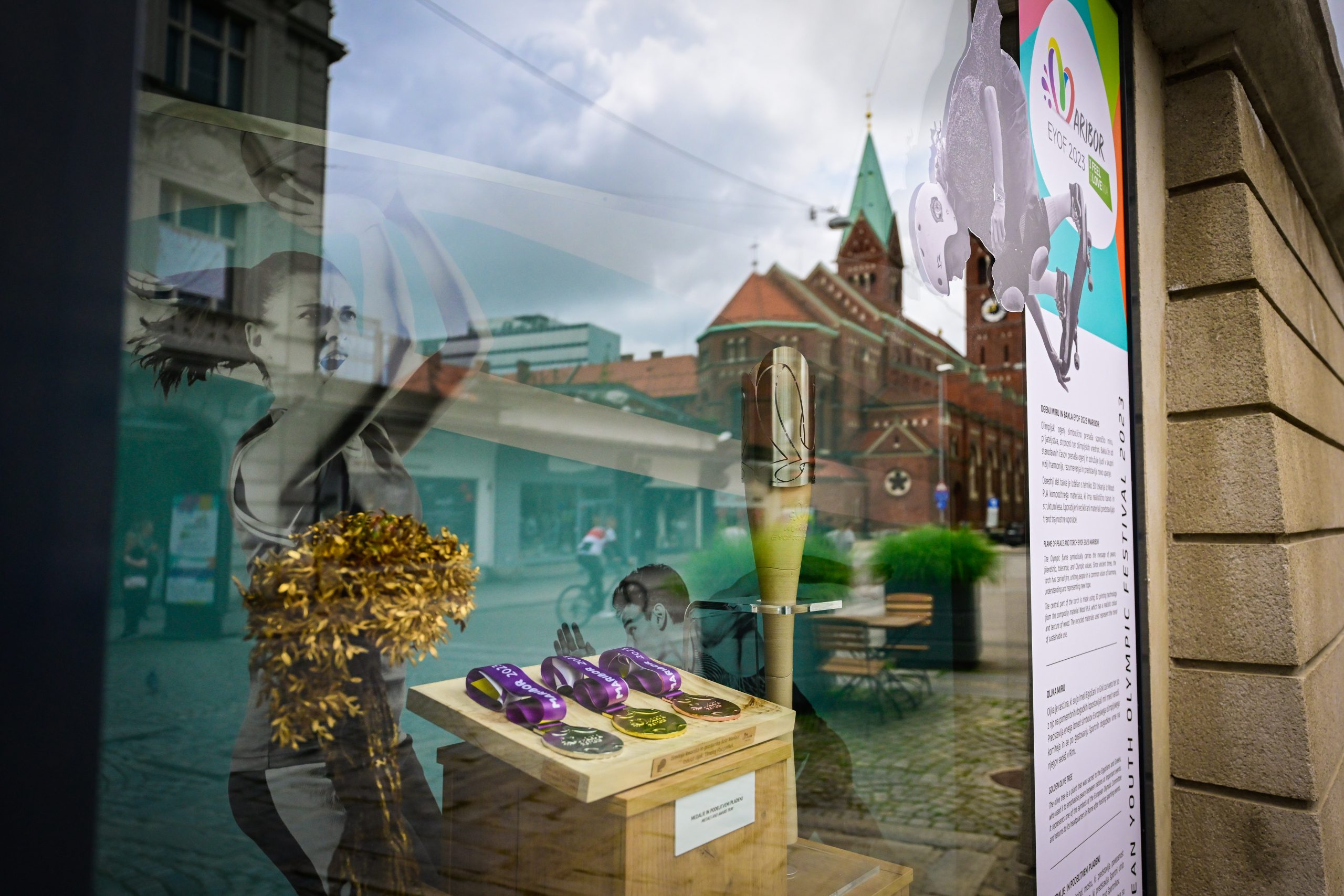 EYOF 2023 Maribor symbols are on display in the window of the Grajska kavarna at Maribor Regional Museum in Maribor Castle.
From 6 June, the Grajska kavarna cafe in the Maribor Regional Museum in Maribor Castle hosts an extraordinary exhibition of the symbols of this year's European Youth Olympic Festival (EYOF) 2023. Visitors and passers-by have the opportunity to admire and learn about the symbols of peace, which are extremely important for spreading the message of peace and mutual cooperation.
The Torch of Peace, the Olive Tree of Peace and the award tray with medals are on display in the window. Each symbol has its meaning inscribed next to it, allowing visitors and passers-by to learn more about the background of these symbols and their significance for EYOF.
If you're passing by the Maribor Regional Museum, we strongly recommend you stop and take a look at this extraordinary showcase. The symbols of peace on display have a deep meaning and encourage us to think about peace, the Olympic values and the importance of mutual cooperation and tolerance.
You can read more about the symbols by clicking on the button below.