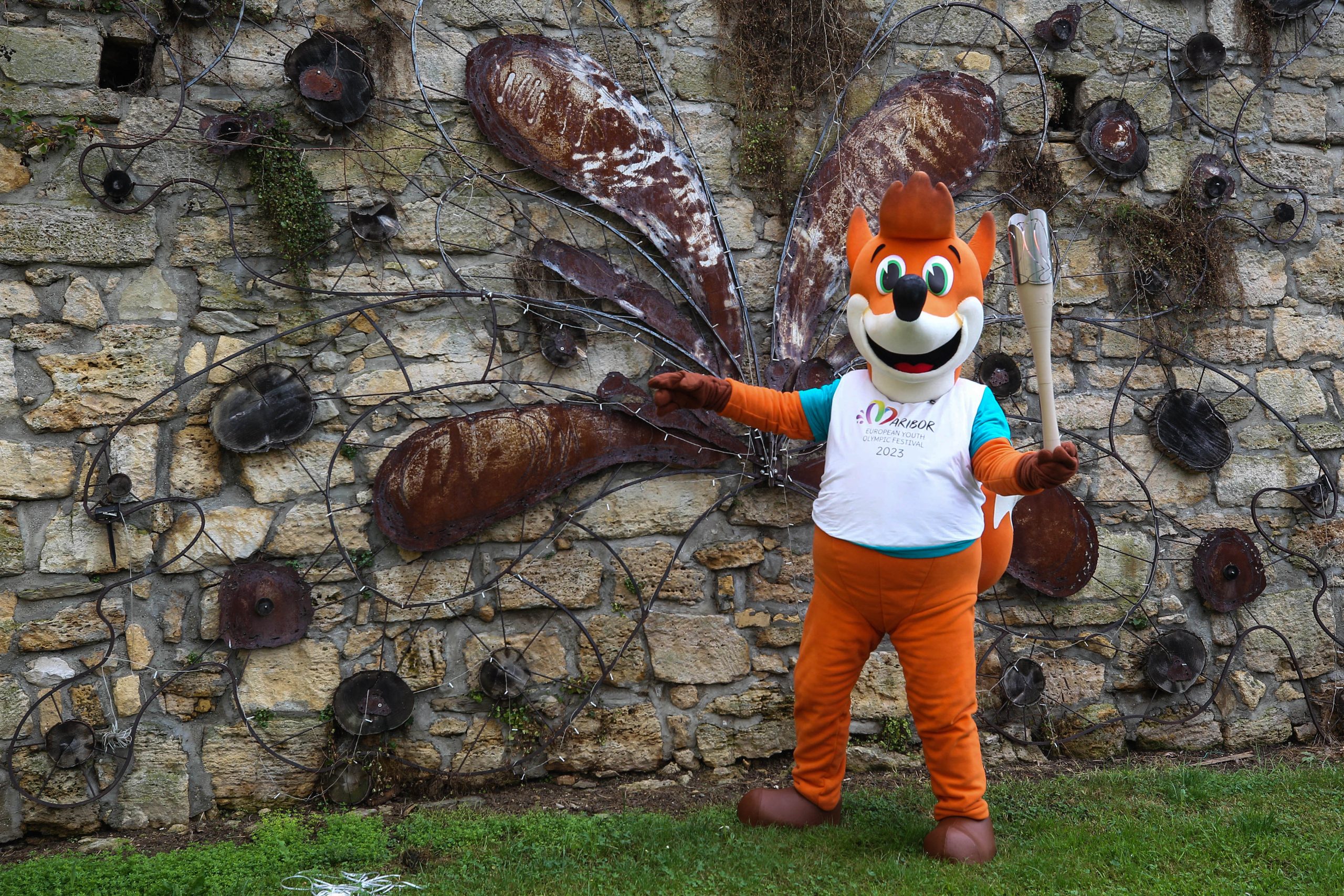 EYOF's sustainability slogan, "With sustainability at heart!" has been transferred to the most iconic object of Olympic events – the torch!
The torch for the European Youth Olympic Festival, 2023 in Maribor, consists of the crown and the central part. The upper part, the crown, is made of stainless steel, and its shape is derived from the cute official logo of the MARIBOR EYOF 2023, repeated twice around the circumference of the crown. The crown is finished with soft shapes, with notches appearing between the entire surface to allow dreamy passages of light and flame.
The central part of the torch is made using 3D-printing techniques from Wood PLA, a composite material composed of 40% recycled wood and 60% recycled plastic. Using recycled materials to create the iconic torch follows EYOF's Sustainable Action Plan, which foresees a second life for materials and their reuse.