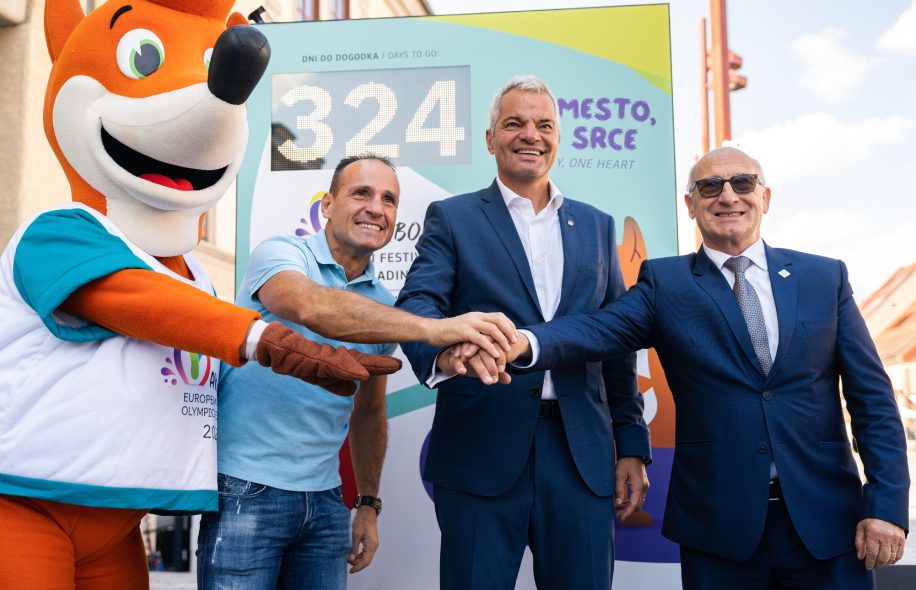 We are only 319 days away from the most anticipated and biggest sports event in town!
On Friday, September 2, 2022, on the Main Square in Maribor, we started counting down the days to the largest multi-disciplinary sports event for young athletes between the ages of 14 and 18.
The countdown was opened by Maribor Mayor Aleksander Saša Arsenovič and OKS President Bogdan Gabrovec.
The companies of the JHMB Group presented themselves at the event: Energetika Maribor, Mariborski vodovod, Marprom, Nigrad, Pogrebno podjetoje, Šport Maribor and Snaga.
The Provincial Archives of Maribor prepared an exhibition dedicated to the 90th anniversary of the merger of the first Maribor city companies. You can see the exhibition on the Main Square until September 15.
Great thanks to everyone who attended the event and supported the JHMB Group event with you and started the countdown to OFEM 2023 with us.