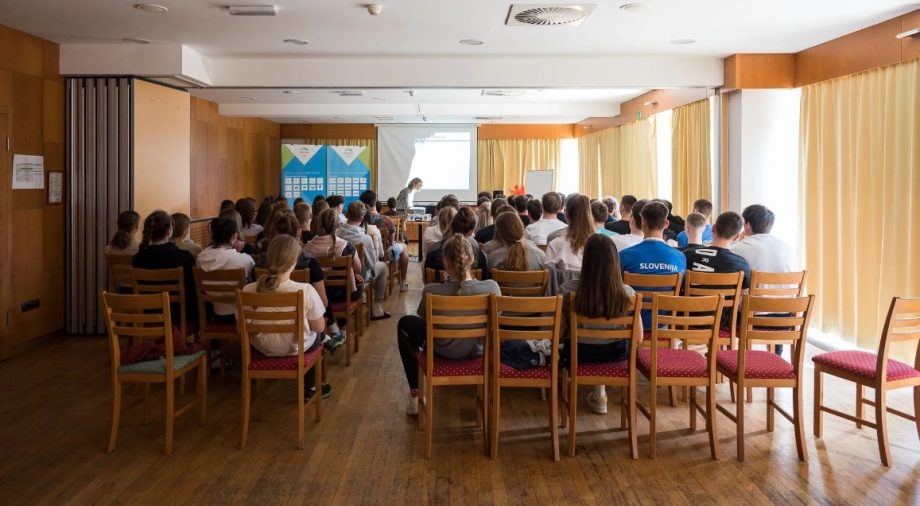 Unforgettable preparation of young Slovenian athletes for EYOF 2023: Olympic camp in Mariborsko Pohorje as the key to success!
As part of preparations for the upcoming OFEM 2023 Maribor, the Olympic Committee of Slovenia organized two exciting Olympic camps in the idyllic Maribor Pohorje. The camps took place between May 5 and 7 and between May 12 and 14, and they attracted young athletes competing for participation in the European Youth Olympic Festival and their coaches.
The participants gained valuable experience and learned about key sports content, and at the same time had a unique opportunity to test the venues where they will compete for as many as 742 honors at the end of July. Meetings at the camp also allowed them to get to know each other and establish contacts with other promising athletes.
The Slovenian national team that will perform at the OFEM in Maribor will have more than 130 athletes, which is a record number in the history of Slovenian national team appearances at the festival. Our excellent young athletes will compete in all 11 sports disciplines and fight resolutely for the top places.
The Olympic Committee of Slovenia is aware of the importance of excellent preparation of young athletes to achieve success, which is why Olympic camps are always organized within the EYOF project. At this year's camp, young athletes took part in interesting lectures and workshops on topics such as sports nutrition, sports psychology, contacts with the media and public relations, as well as Olympism and Olympic values.
"We think it is important that young athletes are familiar with all the topics that can affect their sports career. The Olympic camp is such a great opportunity for them to get important information, do training, and at the same time get to know other athletes. We are happy, that we managed to organize the camp in the Styrian capital, which will host the festival and thus enable the athletes to test the official venues," commented OFEM Maribor 2023 head of the OFEM Maribor 2023 national team Staš Remih on the events in Pohorje.
You can see photos of the Olympic camp by clicking on the button below.