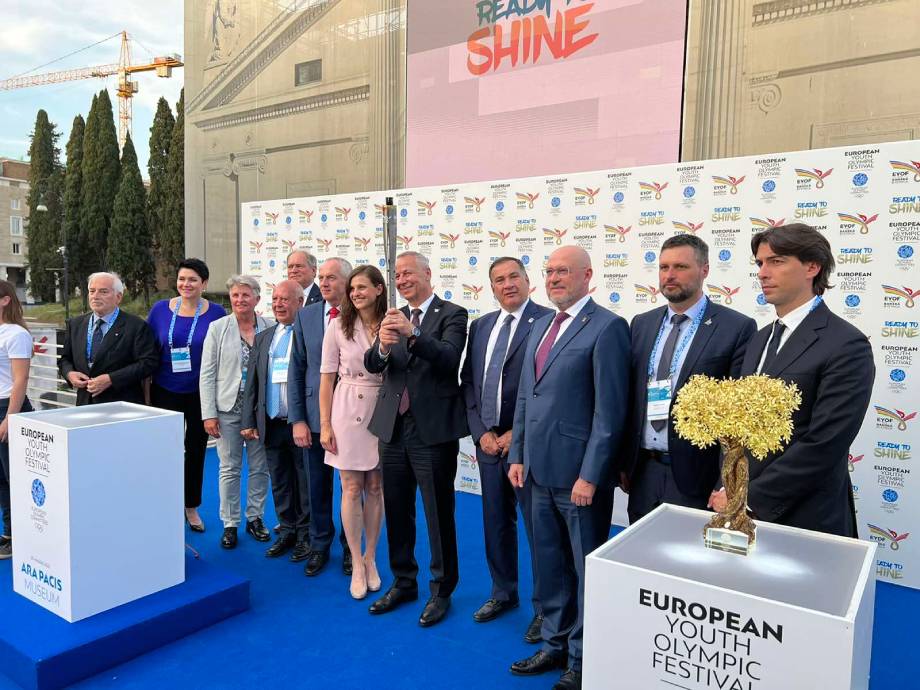 On Monday evening, May 30, 2022, the Flame of Peace Ligtning Ceremony took place in Rome, which was also attended by the director of Eyof Maribor 2023 Nataša Ritonija and the sports director Sašo Polič.
As part of the ceremony, the Peace Flame was lit in Rome on Monday evening, which will travel to Banská Bystrica (Slovakia) in the coming days.
Banska Bystrica is the host of the next summer edition of the EYOF Festival – EYOF Banská Bystrica 2022.