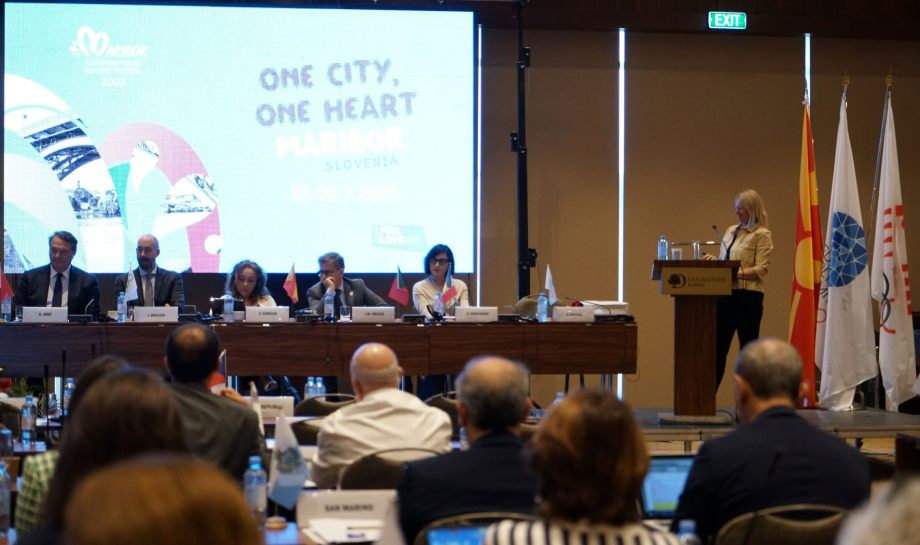 From June 10 to 11, 2022, the 51st General Assembly of the European Olympic Committees was held in Skopje, with the participation of EYOF Director Nataša Ritonija and Sports Director Sašo Polič.
Among the many key reports of the National Olympic Committees, EYOF Director Nataša Ritonija presented the next summer edition of the European Youth Olympic Festival – EYOF 2023 Maribor, which will take place in Maribor in 2023 between July 23 and 29.
During the General Assembly, among other events, the selection of the best young European female winter sports athlete took place. Nika Prevc received the 1st prize (7th Winter Piotr Nurowski Best European Young Athlete) and was thus elected the best European young female winter sports athlete.